Where Caring is a way of Life
Our Facility
Our Mission
Our mission is to provide excellent, holistic, and person-centred residential care services. This means that everything we do is aimed at caring for the total wellbeing of our residents in an affirming and positive way, and continuously striving to find even better ways to provide the best clinical care.
Our service at Riverleigh is appropriate for most situations where excellent Hospital or Rest home levels of care are required. By providing great care, we develop a deep understanding of who you are and what your needs are. Being a small sole proprietorship rest home facility, we can meaningfully cater for these needs with personal touch and at the same time develop our expertise in providing simple to complex care.
We also actively invest in technology designed to keep our residents safe. With the installation of the Eurotronik Nurse Care System, our care team can now easily monitor residents' clinical needs in real time. The new system also has an automatic fall detector and resident locator capabilities.
Riverleigh offers a variety of accommodation options with a range of en-suites, lounge, kitchenette, and televisions available in every room.
We go to great lengths to cater for the needs of our residents. Our home has a hotel services team, who strive to cater to individual needs. Our delicious meals, activities programs, and attentive staff mean that our residents are able to focus on making the most of their time with us.
Riverleigh offers flexible living spaces and a great range of choices for recreational areas. Our home sports several lounge areas, from busy and communal, to quiet and reflective. Main lounge looks over the scenic river bank with its lush green landscape.  Outdoor areas and courtyards also allow for flexible living options, where residents can choose to either join in with the community of the home, or have some time to themselves.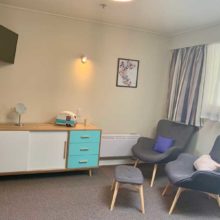 YOUR CHOICE,  YOUR LIFESTYLE
Our model of care is holistic and resident-centred. We look after in increasing the total wellbeing of our residents physically, emotionally, psychologically, and spiritually based on their individual needs.
We personalised our care and place the total wellbeing of our residents at the heart of everything we do. While caring for the physical needs of our residents does represent a significant portion of our daily efforts, our view is that this is only one part of providing great care.
We understand that people who come to us often have complex conditions and needs, which may be difficult to understand. Our medical care is focused on understanding, and then treating conditions in the best way possible. We do everything within our power to alleviate pain, increase mobility, and enhance the quality of the lives of our residents.
With a team of specialist medical practitioners on call, you never have to doubt that your needs are going to be attended to. Whilst we have full complement of competent nursing staff in all our home, we may also bring specialist into our home from time to time depending on the specific needs of our residents. These specialists include, but not limited to wound care specialists, various types of therapists, geriatricians, doctors, and palliative care specialists.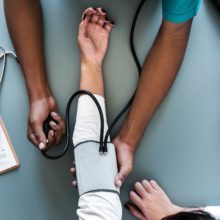 Our activities programme is designed to give you a way to be part of the social life in the home, and also to connect with the local community.
Activities programmes are daily events that our specialist staff facilitate with residents based on their preferences. Upon admission, our Activities Coordinator will work with our staff to understand your needs, and incorporated your preferences into the overall activity programme.
We also make regular outings into the community with our residents, often visiting favourite lunch spots or enjoying the scenery. We also hold special annual events together with the family like the Family BBQ in February, Melbourne Cup sweepstakes in November, and the Resident Christmas Party in December.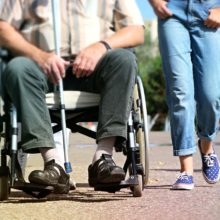 Fancy some Italian pork chop with demi-glace sauce, topped off with peach, rhubarb and custard pudding? Or how about some roast beef, potatoes, pumpkin, and minted peas, accompanied by Yorkshire pudding and rich brown gravy? These are just some of the great meal choices you will enjoy at Riverleigh.
Breakfast, morning tea, lunch, afternoon tea, dinner, and supper are provided for all residents. They have a choice of main meals particularly at lunch time. The choice of meals is not normally offered in residential care, however, we provide it as part of our standard service for no additional fee.